李帅 博士 简介
信息来源:

发布日期:

2019-09-03

浏览次数: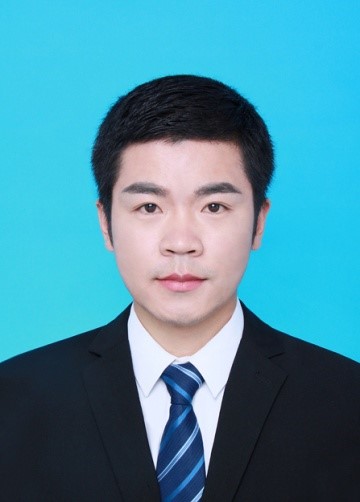 李帅,男,博士,1989年9月生,2018年6月毕业于华东师范大学化学与分子工程学院,获理学博士学位。2018年10月至今于曲阜师范大学师从王桦教授从事博士后研究工作,主要从事纳米生物传感与医学检测器件的研究。
学习经历:
2007年09月-2011年06月,齐鲁工业大学,化学专业,学士
2011年09月-2014年06月,曲阜师范大学,分析化学,硕士,导师:王桦教授
2014年09月-2018年06月,华东师范大学,分析化学,博士,导师:田阳教授
2018年10月-至今,曲阜师范大学,博士后。
联系方式:
QQ:522500193
Tel:17521618914
E-mail:lishuai1989001@126.com
代表性论文:
Shuai Li, Yang Tian* An electrochemical biosensor with dual signal outputs for ratiometric monitoring the levels of H2O2 and pH in the microdialysates from a rat brain. Electroanalysis 2018, 30, 1047-1053.

Shuai Li, Anwei Zhu,* Tong Zhu, John Z. H. Zhang, and Yang Tian*. Single biosensor for simultaneous quantification of glucose and pH in a rat brain of diabetic model using both current and potential outputs. Anal. Chem., 2017, 89, 6656-6662.

Shuai Li, Liyan Zhang, Yao Jiang, Shuyun Zhu, Xiaoxia Lv, Zhiqiang Duan, Hua Wang*. In-site encapsulating gold "Nanowires" into hemin-coupled protein scaffolds through biomimetic assembly towards the nanocomposites with strong catalysis, electrocatalysis, and fluorescence properties. Nanoscale, 2017, 9, 16005-16011.

Shuai Li, Xiaoting Zhao, Xiaoxue Yu, Yuqi Wan, Mengyuan Yin, Wenwen Zhang, Bingqiang Cao, Hua Wang*, Fe3O4 Nanozymes with Aptamer-Tuned Catalysis for Selective Colorimetric Analysis of ATP in Blood. Anal. Chem., 2019, DOI: 10.1021/acs.analchem.9b41166.

Hua Wang*, Shuai Li, Yanmei Si, Ning Zhang, Zongzhao Sun, Hong Wu, Yuehe Lin, Platinum nanocatalystsloaded on graphene oxide-dispersed carbon nanotubes with greatly enhancedperoxidase-like catalysis and electrocatalysis activities. Nanoscale, 2014, 6, 8107-8116.

Hua Wang*, Shuai Li, Yanmei Si, Zongzhao Sun, Shuying Li and Yuehe Lin*. Recyclable enzyme mimic of cubic Fe3O4 nanoparticles loaded on graphene oxide-dispersed carbon nanotubes with enhanced peroxidase-like catalysis and electrocatalysis. J. Mater. Chem. B, 2014, 2, 4442-4448.

Liyan Zhang, Shuai Li, Minmin Dong, Yao Jiang, Ru Li, Shuo Zhang, Xiaoxia Lv, Lijun Chen, Hua Wang*. Reconstituting redox active centers of heme-containing proteins with biomineralized gold toward peroxidase mimics with strong intrinsic catalysis and electrocatalysis for H2O2 detection. Biosens. Bioelectron., 2017, 87, 1036-1043.